We are thousands of people that are looking to improve our cities and make them safer
Take charge and become a heroe!

---
How does it work? 3 easy steps
Report
People report a collective problem or a risk situation in their town, neighborhood or organization. From a loose wire to a terrorist threat.
Connect
CityHeroes sends the report to the appropriate individuals. Whether it be police, fire personnel, neighbors, coworkers or even governments.
Resolve / Act
Everybody, including you can collaborate to help solve the problem. The organizations will receive the reports in real-time, with visual and geolocation information. This way they can act to resolve the problem quickly.
---
For companies, organizations, and government
How do we help your organization?
CityHeroes helps you stay connected with the people that matter the most. Clients, employees, citizens, and other people will be connected to your organization. You will be able to see the origin of the problems, generate alerts and keep communication flowing, saving time and money, and contributing to everybody's wellbeing!
Register my organization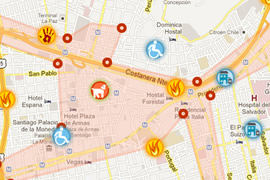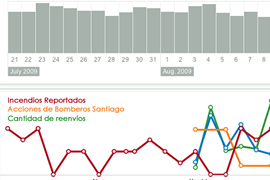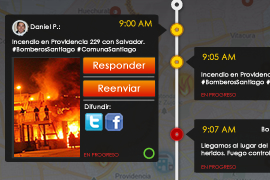 ---
Help your city become a safer place!